Student Health & Wellness Resources
Faces of Resilience
Therapists are healers & help people heal themselves
Brought to you by Bay Area Community Health Advisory Council
Choosing Mental Health Care that Fits Your Cultural Background
NAMI Helpline: Monday-Friday, 7:00 a.m. - 7:00 p.m.
Phone: 1-800-950-NAMI (6264) | Text: "NAMI" to 741741
Mental Health Services for Students
Contact the appropriate staff member below
Menlo-Atherton Mental Health Resource Webpage
Care Solace
In an effort to continuously support the well-being of our students, their families, and our staff, SUHSD has partnered with the Care Solace program to offer mental health services at no cost.
Care Solace is an online multilingual resource with a live 24/7 concierge meant to assist individuals in finding local mental health-related programs and counseling services. Care Solace does not require a name, address, phone number, or date of birth. All information entered on the Care Solace tool is completely confidential and securely stored.
You can access Care Solace services by calling their 24/7 concierge team at (888) 515-0595 or by visiting their website
https://www.caresolace.com/site/suhsd/
Online & App Resources
Atlas Mental Health - App now FREE for STUDENTS
Sequoia Union High School District students now have free access to Atlas Mental Health, a new app that helps people feel good about themselves. Atlas facilitates guided journaling and around topics focused on life's central concerns while teaching concepts from Mindfulness, Social Emotional Learning, Cognitive Behavioral Therapy, Positive Psychology and Self Compassion research. Learn more at:
atlasmh.com
.
Download (sign up with @seq.org email address):
Android
|
Apple
Project UR OK
Initiative of Child Mind Institute
The Child Mind Institute is an independent, national nonprofit dedicated to transforming the lives of children and families struggling with mental health and learning disorders that empower parents, professionals and policymakers to support children when and where they need it most.
Click here
for information and resources.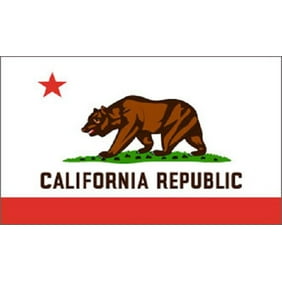 Crisis Support
Live (online) Support Groups for SUHSD Students
Suicide and Crisis Hotline and Resources
24/7 1 (855) 278-4204 or Text RENEW to 741741
Suicide is preventable. You can be the one to help.
Thoughts of suicide can affect anyone of any age, gender, or background.
September is Suicide Prevention Month
, and National Suicide Prevention Week is September 4-10, a time to raise awareness of this stigmatized topic.
Whether you are struggling with suicidal thoughts or are concerned about a loved one who might be, you are not alone. The San Mateo County community stands together to support those struggling and guide them to the help they need.
This month, we will continue to share vital resources and information about suicide prevention.
If you or someone you know is experiencing emotional distress or crisis, call or text 988 or chat 988lifeline.org for 24/7 support.
Additional resources:
Parent Resources
Other Parent Resource Links:
California Surgeon General's Stress Playbook